Request a Call
Happy holidays & best wishes for 2022 from LSM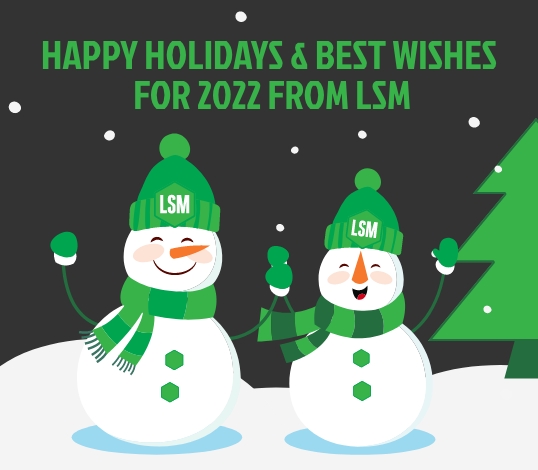 2021 has been an another strange year and we hope you are your families are all well. We would like to sincerely thank you our customers, distributors, employees, and suppliers for all of your dedication and hard work throughout the year. Our offices will close from 1:00pm Thursday December 23rd returning 9:00am Tuesday January 4th 2022. 
Wishing you and your families a Happy & Healthy Christmas and Peaceful New Year. 
For service and support over the festive period:
For international enquires click here and we will contact you upon our return, contact us. 
Ireland
Should you have an emergency breakdown, please call the following:
Shane Lawlor:       24th to 26th Dec 2021      Phone: 087 9940962 
Brendan Regan:    27th to 28th Dec 2021      Phone:  086 0436043 
Declan Bentley:     29th to 31st Dec 2021      Phone: 087 4480707 
Philip O Connor:    1st to 3rd Jan 2022          Phone: 086 811 6655