Request a Call
21,000 machines busy
doing what they were born to do.
Crushing, pressing and baling in 30 countries. 330,000 tonnes of cardboard, 42 million tyres, 5 million glass bottles, 1.5 million computers, year after year. They don't stop.
Find Your Machine
MEET THE BALERS
You have baling needs. We have balers. More precisely, we have balers that will last for
decades and do exactly what you need them to do, efficiently, neatly, every time.
Main Range
Our most popular balers can help you save time, reduce costs and increase profits.
View Main Range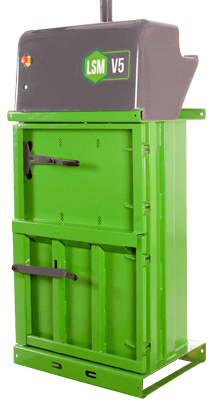 Large Range
Our horizontal balers bring high-performance compaction to high-volume sites.
View Large Range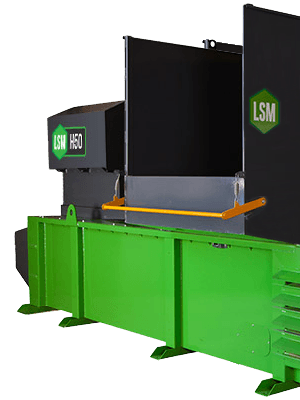 Special Purpose
Crushing glass, baling tyres, packing farm waste and more is easy with the right machine.
View Special Purpose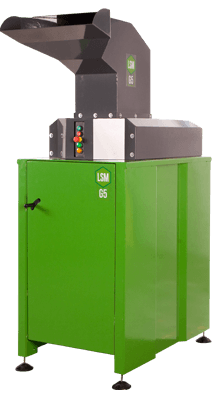 Good For Business
Recycling doesn't just benefit Mother Nature - it can mean significant savings of labour, time,
energy and resources costs for small and large businesses. LSM machines help you maximise
those savings by matching smart engineering with a passion for doing things better.
See How You Save
Featured Product
V20X Low-Liner Cross-Ram Baler
Designed with a low overall height and an incredibly powerful cross-ram press, the V20X is an ideal solution for medium-volume users with access and ceiling height issues. With a pressing force of up to 25 tonnes, the V20X can efficiently bale cardboard, plastic, paper, textile and food waste in a compact space.
See More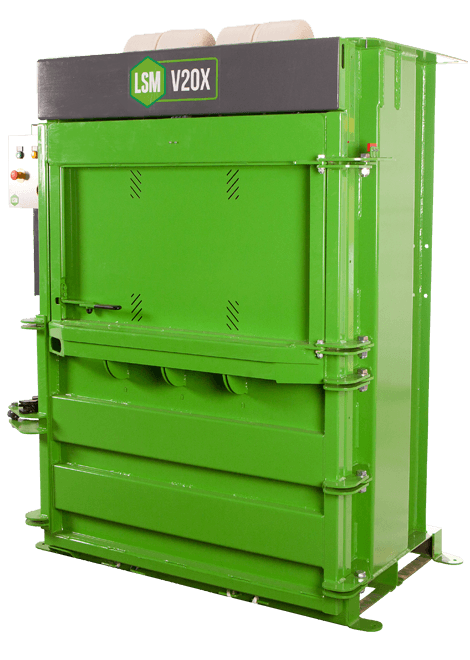 BECOME A DISTRIBUTOR
Build sales and increase rentals by offering your customers superior products,
outstanding value and expert sales and support. Represent the LSM range in your area
and let us help grow your business.
Join our success