Request a Call
Join LSM at Laois Jobs Fair this April
06 April 2022
Every year, Laois Jobs Fair showcases hundreds of high-quality jobs on offer in leading companies across the county and LSM are delighted to be one of the prime exhibitors this April, detailing the varied job opportunities we have available in Portlaoise at the moment.
The event is a fantastic opportunity to meet the LSM team in person, ask any questions you might have and learn how you can grow your career with the company.
Join us at the Midlands Park Hotel Portlaoise, on 12th April 2022, 12 – 8 pm.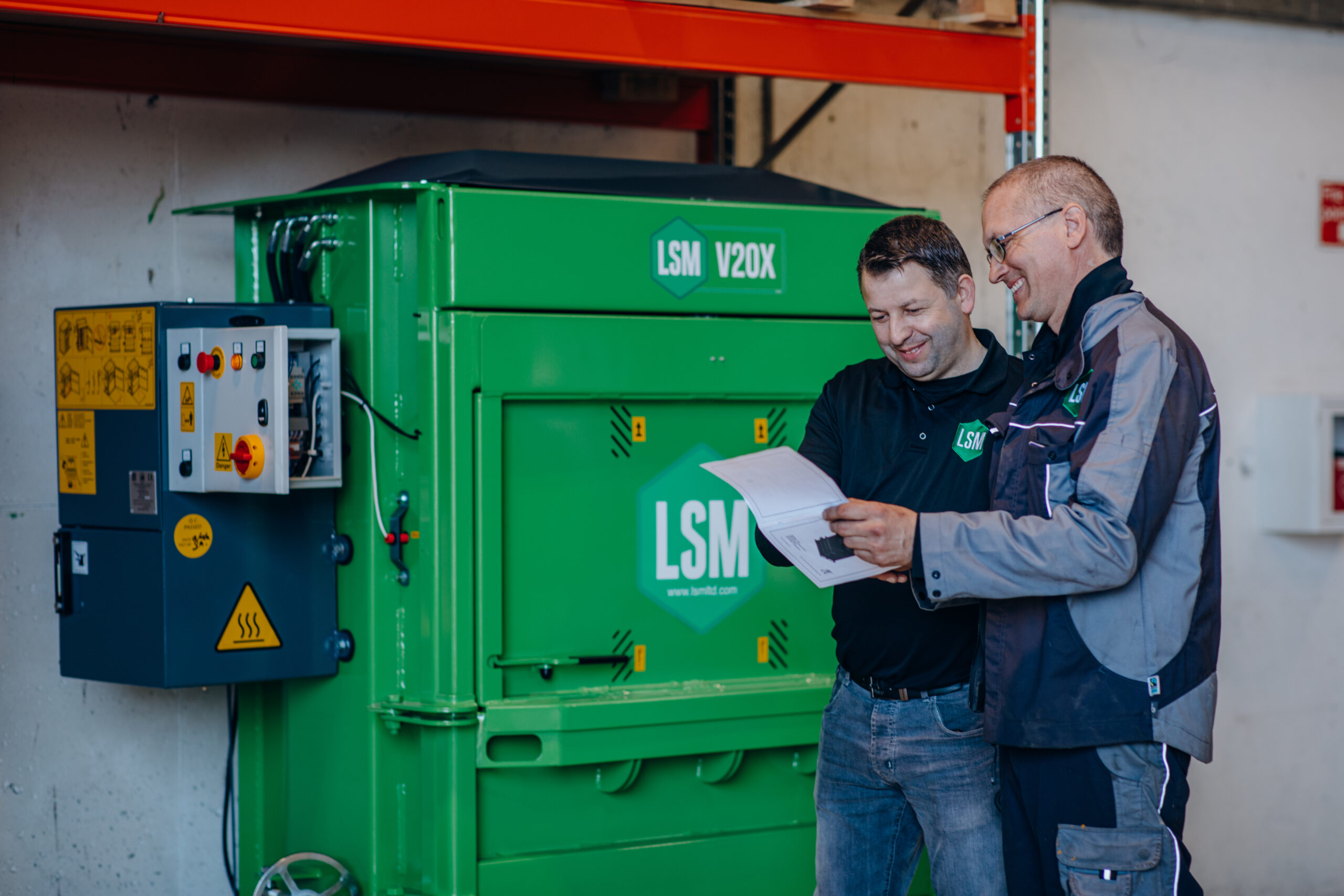 Why join the LSM Team?
At the forefront of sustainability and recycling, our world view is simple: manage our waste better, make our world better. That's why we've dedicated the last two decades to innovating and engineering the most reliable and efficient waste balers available, so we can help our customers better manage their waste compaction, disposal and recycling. We work with the best and are proud to count well-known brands such as Google, Tesco, Musgrave & Jysk amongst our global customers.
All LSM machines are designed and manufactured at our cutting-edge facility in Portlaoise, Ireland, where we can customise individual machines as well as large waste solutions for our global customers. With our focus firmly on reliability, efficiency, and innovation, and with 25 years of experience behind us, we work closely as a team to endeavor to make the world's best balers.
Celebrating 25 years in Business – Exporting to 35 countries
Current Opportunities
Coordinator required with degree in marketing/digital marketing and have at least 3 years' experience
Accounts Assistant (Temporary contract 3-6 months)
Temporary contract to work with FC. Must have experience with Sage and excel
Experienced individual with mechanical background and detailed understanding of production flow process
Electro-hydraulic engineer required to service and install current customer machine base
Competent fabricator/welder capable of operating robotic welding cell training provided
Experienced welder fabricators required for manufacturing
General Operative/ Spray Painter
Must have previous experience spray painting and attention to detail
Metal Fabrication L6
OME Service Engineer L6
Why build your career with LSM?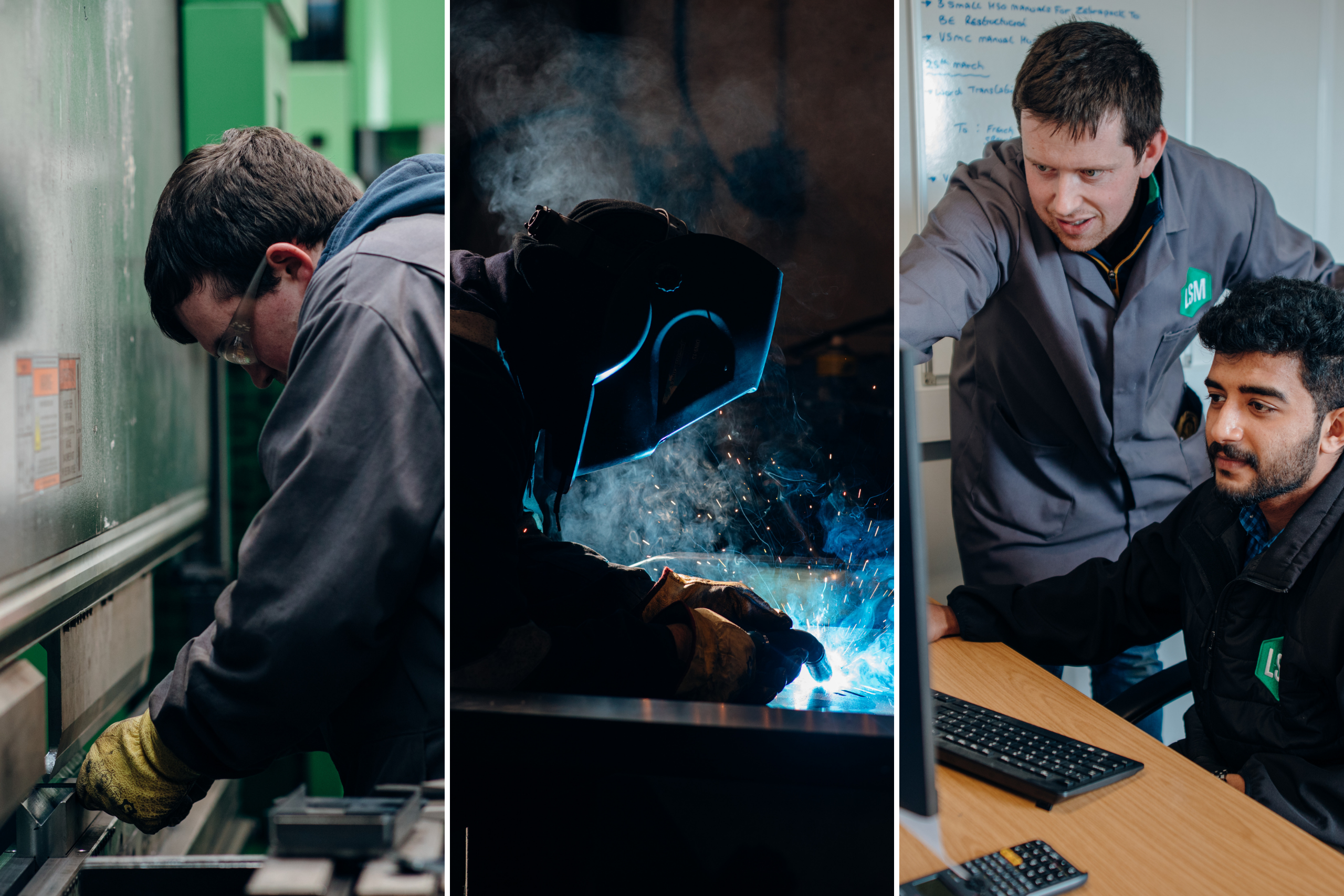 1. Local company 1 km from Portlaoise employing over 45 people from different countries
Current team from Ireland, UK, Bulgaria, Latvia, Lithuania and South Africa.
2. 25 years in business
In 1997 we started with 2 employees and have grown the business to over 45 people from the ground up and through downturns and the recent pandemic.
3. Exporting to over 35 countries
Every week machines leave our factory for various countries around the world. Our machines are exported to UK, Mainland Europe, Australia, Africa and South America.
4. The Environment is our future 'Our Future is Now'
Our World is heating up and global warming is upon us. Recycling, reusing and reducing transport movement in return reduces our carbon footprint. Our balers are here to improve our world. Why not be part of it?
5. Growing exports globally
Long term sustainable growth plan to increase exports outside Ireland and the UK. Investing in current facility and workforce upskilling.
6. Team benefits
No commuting, competitive employment packages, team training and development. Long-term stability.
Looking forward to meeting you on Tuesday, April 12th at the Laois Jobs Fair event. If you can't attend but are interested in learning more about LSM check out our About section here or contact us directly about any of the opportunities listed at careers@lsmltd.com 
Click here to follow us on LinkedIn
#LaoisJobsFair is an event organised by the Laois Chamber of Commerce.