Request a Call
LSM Engineering Celebrates Continued Middle East Success
LSM Engineering is celebrating its ongoing success in Saudi Arabia demonstrated by long-standing relationships with customers such as Almarai. Representatives from LSM were in Riyadh for Enterprise Ireland's trade mission to KSA and the U.A.E led by Charlie Flanagan TD, Minister for Foreign Affairs and Trade during the first 2 weeks of November.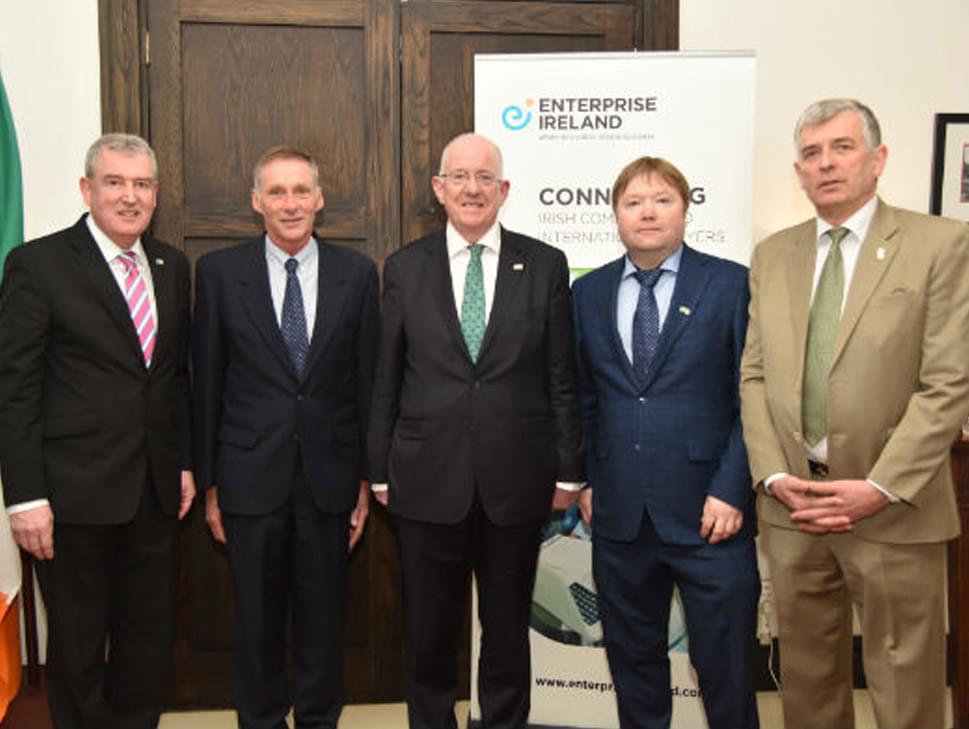 LSM established its business relationship with Almarai, (the world's largest vertically integrated agri-foods company providing quality, nutritious food and beverages throughout the GCC), almost 10 years ago at the IFAT Trade Show in Munich. Over the years, LSM has supplied numerous waste balers to Almarai, helping the company to increase recycling and significantly reduce their waste storage and transport costs.
Speaking from the Middle East Minister Flanagan said: "As we have seen repeatedly during this trade mission, the opportunities for innovative Irish companies to build partnerships and increase their sales to the Middle East region are real and tangible. LSM Engineering is a great example of what is possible for Irish companies in this dynamic market, and I wish them continued success for the future".
We have been working with Almarai for more than 10 years and have developed our machines to work efficiently and successfully in extremely hot countries like Saudi Arabia.

John Cummins, LSM Sales Director
Joe Breslin Regional Director, S. Europe, Middle East, Africa & India at Enterprise Ireland said: "Last year, exports of Enterprise Ireland backed companies to the region increased by 12% to over €507m with further strong growth projected this year. LSM Engineering's relationship with Almarai is a clear example of the type of long-term opportunities that exist for innovative and ambitious Irish companies in the region. Our teams in Ireland and the Middle East look forward to working with LSM Engineering to grow export sales to the GCC region, offering them the opportunity to scale and contributing directly to jobs growth and prosperity at home in Ireland".
As part of the Trade Mission, LSM also exhibited at the Gulfood & Manufacturing Show at the Dubai World Trade Center where the LSM Balers were in high demand.