Request a Call
Waste Balers for Garden Centres & Hardware Stores
Choosing the Right Cardboard & Plastic Baler for your Garden Centre or Hardware Store
The do-it-yourself (DIY) retail market is predicted to see healthy growth worldwide over the next decade. If you manage or own a garden centre or a hardware store, now is the time to take a look at how you manage your waste.
As consumer demand increases, the amount of packaging coming into your shops will swiftly follow. Even as suppliers switch to more sustainable packing, your waste streams only change form. Most garden centres and hardware stores meet a point where installing a waste baler is a key requirement to help them manage their waste.
Better waste management will prepare your business for growth
Too often, waste management remains an afterthought; however, there are a lot of hidden costs associated with a hands-off waste management approach. You'll spend more on disposal fees, lose vital stockroom space that could be used for more product, and increase the risk of injuries to your staff and customers as well as product breakages.
Waste balers, including cardboard and plastic balers, simplify recycling waste management.
When you have a waste baler, you will:
Reduce the ever-growing costs of waste disposal through eliminating gate fees, increasing recycling compliance, and fewer vehicle movements
Open up new opportunities for revenue growth, through improving use of storage space or with customer recycling programs
Save time and boost productivity by making recycling waste easy to manage and store
Improve your recycling rates to meet company goals and attract customers
Improved waste management is about more than breaking down boxes faster. The implications for your business could better prepare you for a decade of growth.
Most popular waste balers in hardware stores & garden centres
Whether you're a small family-run shop or a growing franchise business, you'll benefit from using a recycling baler. LSM offers cardboard balers, plastic balers, and more in a range of sizes and with flexible rental options.
Most customers from the DIY retail industry work with the following waste balers:
Perfect for smaller garden centres and hardware stores who have waste such as cardboard plastic, textile, paper, polystyrene and food waste.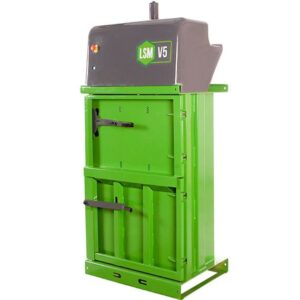 Mid-size Cardboard & Plastic Baler (V8)
The most popular waste baler we supply to garden centres and hardware stores, to bale materials such as cardboard, plastic, and other waste. Bales are created in the same size as a standard euro pallet.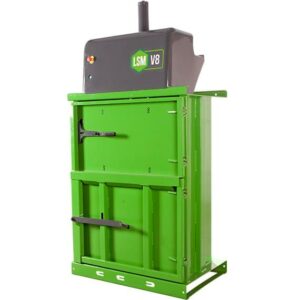 This is the ideal baler for larger hardware stores and garden centres who have enough waste to allow them to participate in a bulk recycling stream, turning their waste into revenue. This baler handles large volumes of cardboard, plastic, paper, textile, polystyrene and aluminium.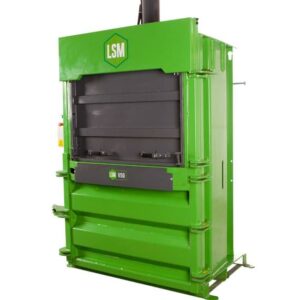 Low-Liner Cross-Ram Baler (V20X)
Some hardware stores and garden centres have access issues or low ceilings. This baler overcomes these challenges, while still providing incredible force for baling cardboard, plastic, paper, textile and food waste in a compact space.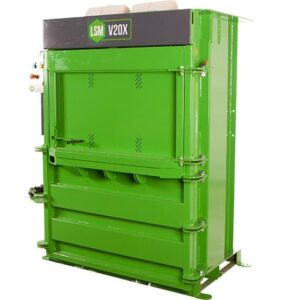 A waste audit for your garden centre or hardware store
LSM work with both large and small garden centres and hardware stores around the globe to help them streamline their waste management efforts through the use of recycling and waste balers.
Are you ready to see the benefits of a streamlined waste management program? Tell us more about your existing waste management and requirements and we can undertake an audit to see exactly what benefits a waste baler can bring to your unique circumstances. Get in touch today.