Request a Call
Winter has landed in Ireland. Here is our monthly update on the latest news at LSM.
Product Updates on H50S
The first production model of the New H50S is now ready for delivery to a Shopping Centre in the west of Ireland. I am excited to launch this new machine.
See below some pictures of the first bale from this machine being produced.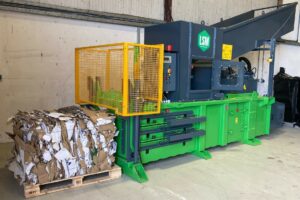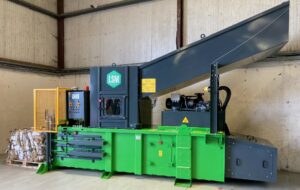 This baler has many benefits including:
Reduced cost per consumption, reduced labour input, reduced consumable cost and reduced transport cost.
50% quicker to tie off using easy feed and quick link wire.
30% reduction in power consumption with a new Power Pack set up using LSM E-Power.
25% reduction in consumable cost using 3 wires over 4 to tie.
10% reduction in transport cost due to 1.2m shorter machine.
The machine will be available to order from the 1st of November for delivery in February.
Distribution case studies 
This month, we have been working with LSM distributors worldwide to create country-specific case studies. These case studies showcase how, where, and why LSM balers are being used around the world.
Thanks to LSM Hungary, AD STIL Romania, Rokiwaste in South Africa, LSM Italy, General Trade in Chile and our colleagues in Argentina for working with us already.
Would you like us to develop a case study for your market? Please get in touch with me. 
Read this article on how Rokiwaste – LSM's South African distributor supplied and implemented a Waste Baler which helps dispose of sensitive waste packaging.
 A Reminder to Follow Us on LinkedIn
If you're not following us on LinkedIn, make sure to do so by clicking here. You'll see all of the latest company updates, customisations we're putting in place for customers, case studies and more coming via our feed, which should help to inspire you and your customers about the interesting ways our balers are being used around the globe.